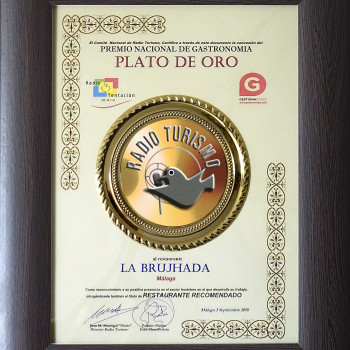 Plato de Oro de gastronomía española / Award / Prix gastronomique
From 31/07/2018 to 01/08/2018 from 10h00 to 23h00

It was in 1985, when Radio Turismo launched this initiative with a unique philosophy, the commitment to give the recognition they deserve to the professionals, chefs and restaurants who live by and for the gastronomy, without having to take place in the guides of high standing. The prizes are awarded each year by different Spanish territories. Their election passes through an executive formed by the Chamberlains (Heads of each province) and the commanders (responsible for each community). The formers select establishments that are nominally priced and then pass on to the commanders, who secretly test the nominees, and finally meet the central leadership presided over by its general manager, MAITO. A meeting from which the winners finally emerge.
Other Events